Regular price
Sale price
$ 4.00
Unit price
per
Sale
Sold out
Care Instructions

We recommend storing our hair bars on a well drained soap dish or soap saver. Our bars last longest when allowed to air dry in between each use.
View full details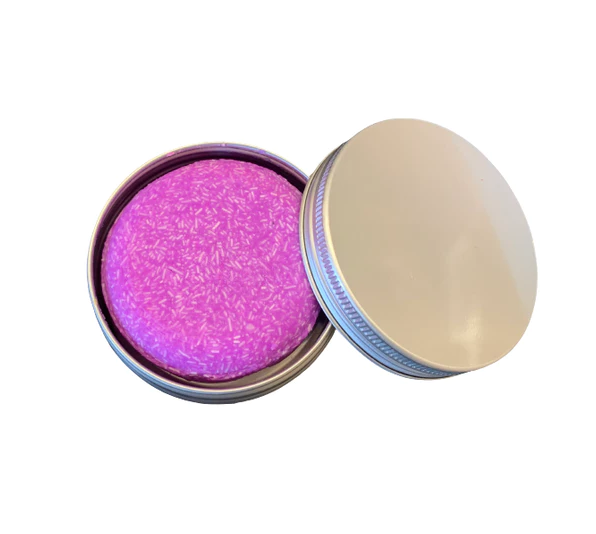 Shampoo & Conditioner Bar TINS GREAT FOR TRAVELING
7 reasons to switch to solid bars
ECO-FRIENDLY

This is by far the number one reason to make the switch These little pucks require minimal packaging, so they are much better for the environment than their bottled counterparts. The Eco-Friendly wrap we use to wrap all of our products with is made from 100% plant based materials, its biodegradable and compostable! The minimal packaging means less waste entering our landfills!

GENTLE INGREDIENTS

We pack each bar with nourishing ingredients like Argan Oil, Shea Butter, Cocoa Butter & Coconut Oil which heals damaged hair, promotes hair growth, adds shine and keeps your hair healthier than ever before!

SPACE SAVERS

Our bars are great for space saving. They are much smaller and light weight than bottled products which reduces clutter and with less stuff not only does it look better it's easier to clean; a win-win! They take up little room in your suitcase, backpack or shower. They are great for RV's, travel trailers or camping!

TRAVEL FRIENDLY

Since we use no liquid, our shampoos & conditioners bars can be taken anywhere without leaking or spilling and is even TSA approved for airplanes

SAVE MONEY

Shampoo & Conditioner bars are ultra concentrated and will last approximately 60 + washes. They are much more concentrated than traditional water down based bottled shampoos and conditioners so you will use less per application and will last longer.

MULTI PURPOSE & CRUELTY FREE

Our bars can also be used for other purposes like washing your body, your DOGS, or your clothes while camping or travelling. Our conditioner bars also do triple duty, as a shave bar and an in-shower moisturizer. They are Cruelty-Free! We love animals and never test any of our products on them.